Maker of the month - new print now available!
3 April 2017
As a special collaboration with De Makers Bureau for their Maker of the Month platform, I created this large 40 × 50 cm fine art giclée print, that is currently available by print on demand!

This signed print on 350gsm museum etching paper is currently for sale for € 65, and can be ordered online here.

Alternatively, because the webshop is in Dutch, you can also contact me directly, for orders or further information.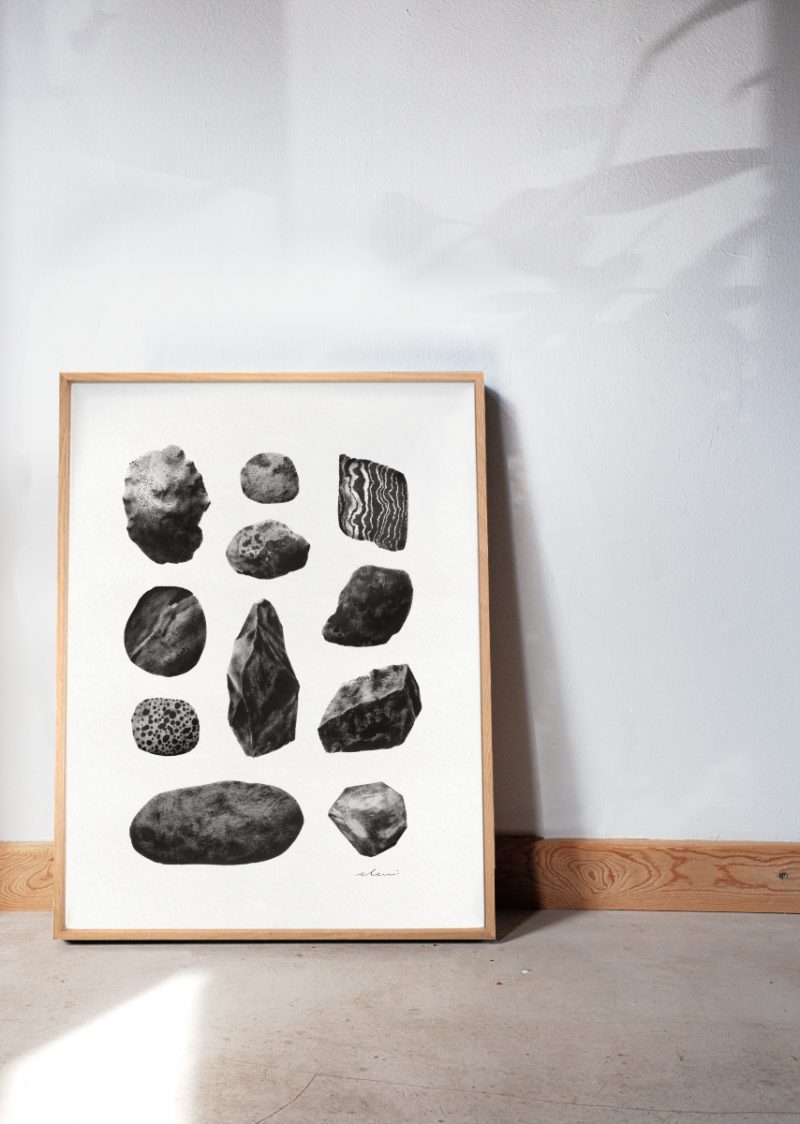 For the month of april, I was selected to be showcased as Maker of the Month by De Makers Bureau.

For their online platform, I chose to create this print, based on one of my favorite personal projects, called 'Everyday Stone', where I would each day paint a rock, pebble or stone. The project started out from my childhood fascination for ordinary objects, but grew to become a research into my personal creative practice, expanding my illustrative playing field by searching ever more interesting techniques in creating shape and texture for my rocks. It was the kind of project that got me fingerpainting like a child again!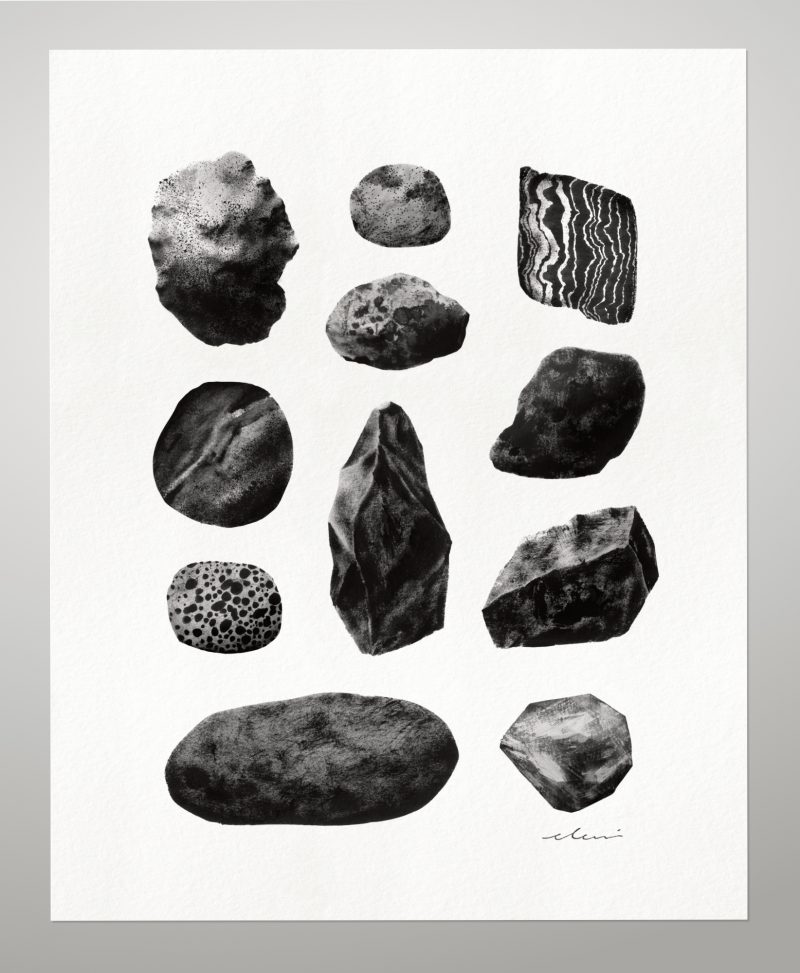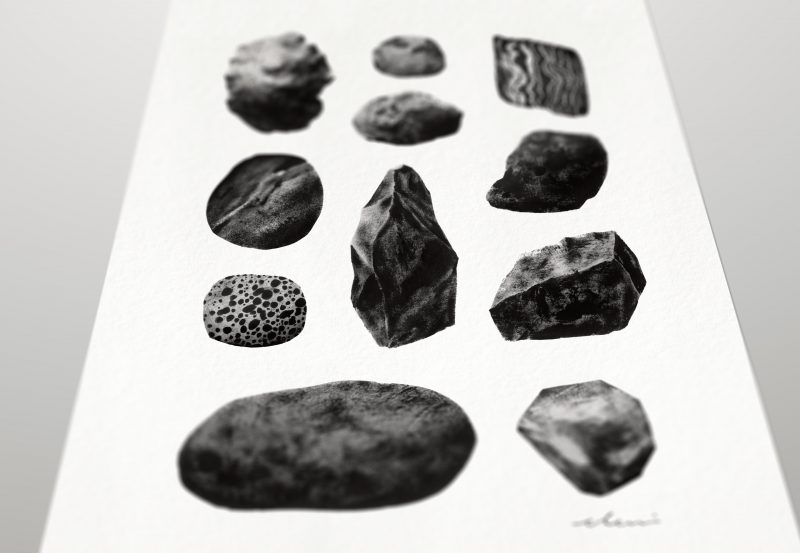 'Everyday stone' was a project that got started back in 2014, but that, due to me finishing my Masters' degree in the Arts at that time, managed to get side-tracked, and eventually got buried somewhere deep in my drawing archives, never to see the light of day again...

Until now!

You can order this rocky delight, signed by yours truly, here, or contact me directly.